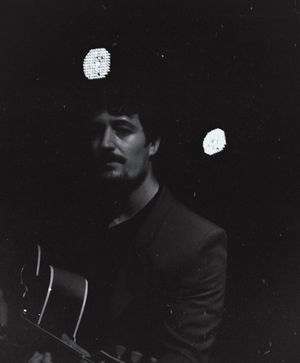 Mathieu Soucy (he/him/il), "a natural-born swinger" (Jack Bowers, All About Jazz), "has been making quite a splash on the scene these days as a player, educator and composer with a nicely balanced style that has one foot planted firmly in the tradition and one foot planted firmly in the now" (Lyle Robinson, Jazz Guitar Life). His first full length album RECOLLECTING (Inner-Bop Records, self-released) features brilliant voices of the new generation of Canadian jazz and was released on September 30th. JUNO-winner Caity Gyorgy makes a guest appearance on two tracks as a vocalist and lyricist. The album is a recollective act, i.e. it speaks the same language as the bop pioneers, but it does so with an accent; that of a 27-year old Canadian artist whose inmost voice has called for a spiritful recollection of its roots. The album celebrates the ever-futural propension of the bop language to reinvent itself through colourful variations, and pays tribute to Barry Harris, who passed when the project had just started, and to neo-bop master Mark Turner.  
Mathieu's discography include UNSTABLUES GROUNDS and TRINKLE TINKLE (independent), two singles as a leader of a jazz trio, and Jeu d'ombres (Florafone Records), a short poetico-musical incursion into the magical space out of which half-improvised music and poetry emerge. It features Montreal-based mythic vocal storyteller Sarah Rossy and bears the poetical imprint of Paul Éluard and Charles Baudelaire to whom Mathieu lends his soundboard, so as to let their conjoined light shine forth in an undistorted yet very personal manner.  
Mathieu is the co-founder and the artistic director of Apprentis de la musique improvisée, a non-profit-organization which provides learning opportunities for kids through the exploration and performance of collective musical improvisation.  
Mathieu graduated with a degree in jazz performance (minor in philosophy) from McGill University in 2019, where he received the David Moyse Guitar Scholarship (2017-2018) and the Calder Spanier Memorial Prize (2018-2019) for the quality of his compositions, among other academic distinctions. Since 2016, he has had the opportunity of studying composition with John Hollenbeck, and to study privately with a few modern guitarists of renown: Alex Goodman, Peter Bernstein and Peter Mazza.